Day Care Centres (Creches)
17 Jan 2017
Since the year 1980-81 Day Care Centres are being run by TMSSS under Rajiv Gandhi National Creche Scheme. The programme that started with 2 centres have now grown to 16 centres catering to the day care needs of around 425 children of 01 to 06 age group. The programme is being financially supported with the grant-in-aid by the Central Social Welfare Board, New Delhi under the Ministry of Women and Child Development.
A crèche is a facility which enables parents to leave their children while they are at work and where children are provided stimulating environment for their holistic development. Creches are designed to provide group care to children, usually upto 6 years of age, who need care, guidance and supervision away from their home during the day.
These creches aim to:
To provide day care facilities for children (6 months to 6 years) of working mothers in the community.

To improve nutrition and health status of children

To promote physical, cognitive, social and emotional development (Holistic Development) of children.

To educate and empower parents / caregivers for better childcare.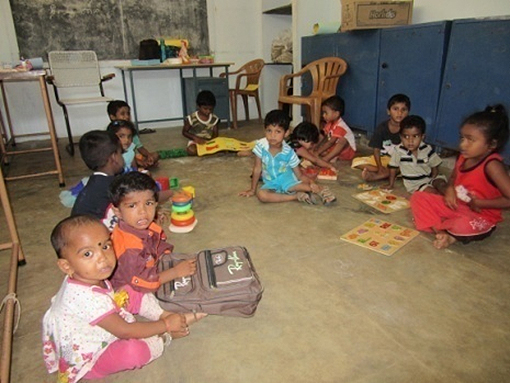 DAY CARE CENTRE FOR NORMAL CHILDREN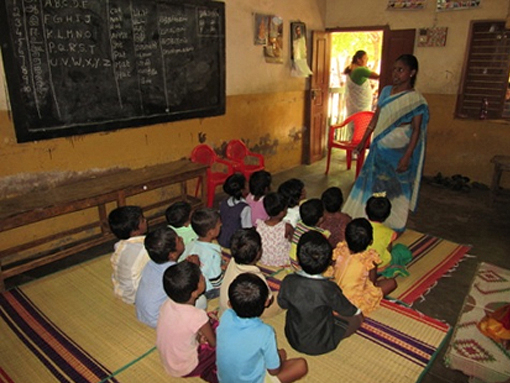 PRACTICAL LEARNING AT THE CENTRE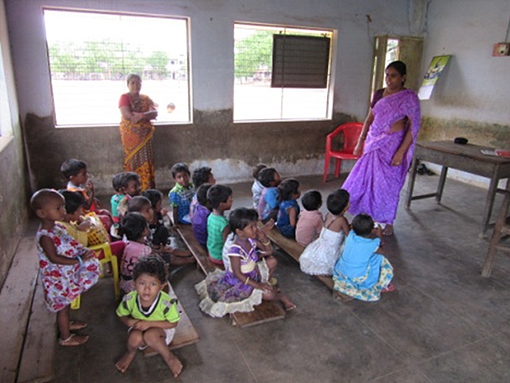 TEACHING RHYMES IN DAY CARE CENTRE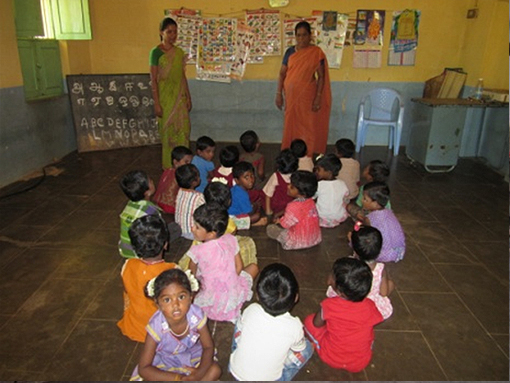 DAY CARE CHILDREN LEARNING ALPHABETS