Delayed Marketing Centres
17 Jan 2017
The TMSSS runs three Delayed Marketing Centres at a) keeranur from 1993, b) Manaparai from 1994 and c) Nazareth from 1998 to support the small and marginal farmers of the respective areas without any discrimination on the basic caste and religion.
When the farmers sell their products immediately after harvest they will not get any profit and many a time not even the invested amount because the price will be very low due to more supply. Therefore, the socio-economic living conditions of such farmers are always stagnant and they are, therefore, forced to borrow from the money lenders to meet their emergent and extra needs and fall into their clutches. To help and relieve such poor small and marginal farmers, TMSSS provides them godown facilities in those three places. They are assisted to store their products at the payment of nominal rent say at 20 Paisa per 100 kilogram of the produce. They will take out the products when the prices go high and sell it and pay their rent from their sale proceeds. For their families immediate needs Rs. 10,000/- per farmer is given as loan at 8% interest which they will repay after they sell their produces. The rent and interest collected from the farmers are spent only to maintain the godowns and to pay honorarium to the care takers or persons in-charges.
Basic objectives of running these Delayed Marketing Centres:
To eliminate the exploitation of middlemen, traders and money lenders.

To enable the poor farmers get fair and competitive price for their products.

To facilitate the farmers to play due role in fixing up the prices for their products.

To help the farmers to keep their products in a safe and secured place until they are able to sell at reasonable price.

To orient and encourage the farmers to have direct linkages with marketing firms / agencies and thereby minimize middlemen intervention and exploitation.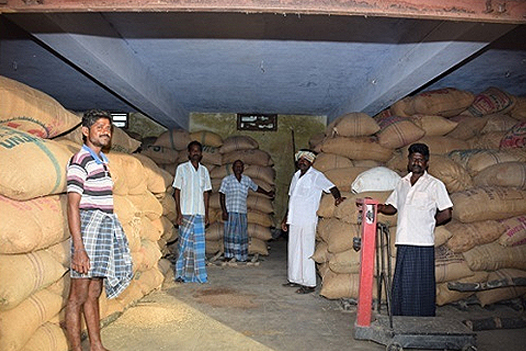 BENEFICIARIES OF DMC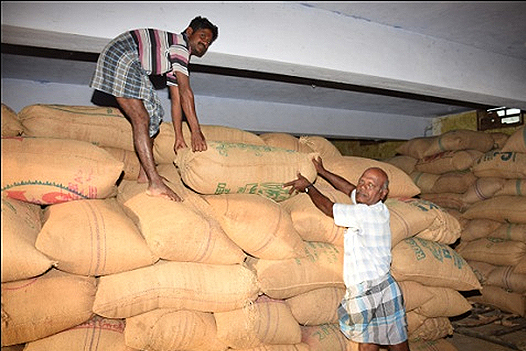 FARMERS ARRANGING PADDY BAGS IN DMC
BAGS OF PADDY STORED IN DELAYED MARKETING CENTRE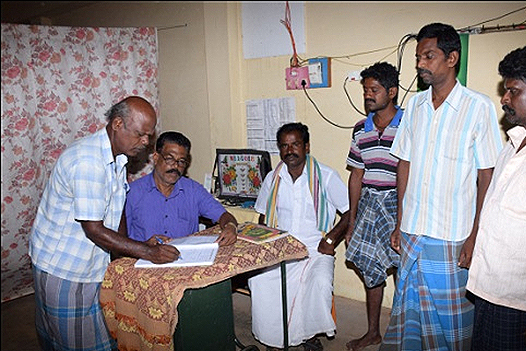 GRANTING LOAN TO THE DMC BENEFICIARIES