Infant Jesus Day Care Centre For Mr Children
17 Jan 2017
It is very unfortunate to note that Children with disabilities are considered to be burdensome by their family members. There are many factors responsible for this situation. In our observation, we were able track that the practical, psychological, and physical support of the families for the disabled child is minimum or nil.
Considering the various needs of the large number of disabled TMSSS has decided to meet the challenges of assisting this group of needy disabled through a well structured IBR (Institutional Based Rehabilitation) Plan.
Hence Infant Jesus Day Care Centre for MR Children was started during the year 1997 and it is still being continued by TMSSS with the financial support of Stitching Liliane Fonds – The Netherlands. During this year 2015-16 15 MR children were cared for
Objectives
The different activities initiated towards reaching the goals and objectives of the project are:

To provide of physiotherapy, speech therapy, special education and thereby to attempt to modify the behavior pattern.

To provide counselling and guidance to the Parents, Care takers and Expected Mothers to play their role more diligently and humanly.

To offer and promote linkages and referral services to enable the disabled to avail the existing services from the Government, Quasi-Government and other Private Institutions for their betterment and future sustainability.

To orient the students, teachers, volunteers and the communities to understand the realities and to make them involved in making the life of the disabled happier and meaningful.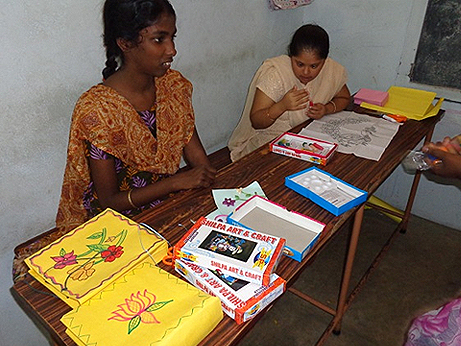 TEACHING PRE VOCATIONAL SKILLS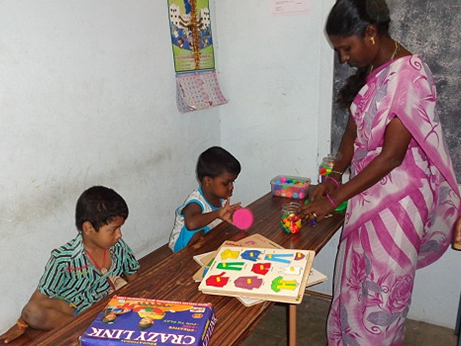 TEACHING SPECIAL EDUCATION TO CHILDREN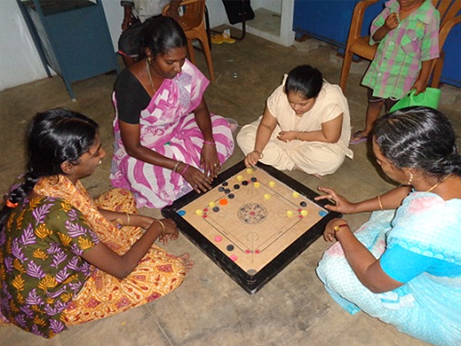 TEACHING PLAY SKILLS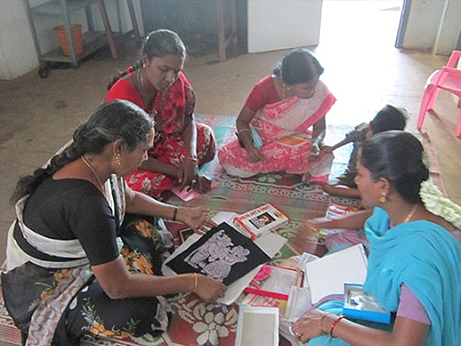 TRAINING THE STAFF ON VOCATIONAL SKILLS