Family Counselling Centre
17 Jan 2017
In the present mechanical world there is an urgent need for family counselling to rescue the family system and norms of the society. Family counselling may be needed when there are hurt feelings, problems between the couple or another person in the family, new living environment, issues relating to the care of children and financial adjustments.
Relationship problems can arise at various stages of our lives. Keeping relationships on track is not always easy. Having a shaky moment does not mean your relationship is in trouble but it may be a sign that you could do with some help. Family counselling can guide and support couples to meet the challenges of life.
Family counselling can help maintain valued family relationships even after separation. At this time, parents need to focus on what is best for their children. Children will have feelings and emotions that they may not be able to understand or deal with.
A family counsellor can help adults, young people, couples and their children.
In TMSSS- Family couselling centre has been functioning at Keeranur, Pudukottai district since 1987 with the assistance of Central Social Welfare Board – New Delhi through the State Social Welfare Board – Chennai. Two full time professional counsellors render counselling and guidance to people who approach them in distress. Added to that the counsellors tie up with Free legal aid, ICDS and all women Police Station for dealing the family problems.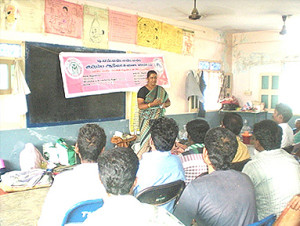 COMMUNITY AWARENESS IN VILLAGE ABOUT FAMILY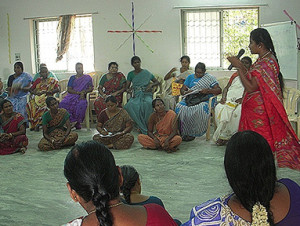 RELATIONSHIP AWARENESS FOR SELF HELP GROUP MEMBERS

AWARENESS IN SCHOOLS BY COOUNSELLERS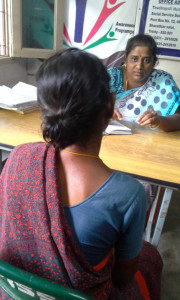 COUNSELLING TO A FAMILY WOMAN