Tmsss – Nambikkaiyagam
17 Jan 2017
In the year 2008 the Government of Tamilnadu initiated a project of special vocational centre with residential facilities for the persons from 14 to 25 years of age with mental retardation and associated conditions. This project is being implemented by TMSSS with the grant – in-aid of the commissionarate of the Welfare of the Alternatively Abled, Chennai. The main thrust of the programme is to identify and develop the hidden vocational skills so as to enable the MR adult's access to livelihood security. There are, at present 46 persons in Nambikkaiyagam (26 males and 20 females).
Major Aims and Objectives
To provide education and training to the mentally handicapped adults.

To provide composite care and suitable vocational training to mentally challenged.

To enhance the employability of the mentally challenged.

To improve the socialization process and acceptance.

To emphasize the responsibility of parents and the extended families through counselling and motivation.

To undertake and encourage scientific research works related to prevention of mental retardation.

To develope public awareness on mental retardation.
key services delivered
1. Health Care and Nutrition
Nambikkaiyagam provides delicious and nutritious food to the students. The diet is well planned and properly prepared to supplement the health requirement of the students. The home maintains the following minimum standards of service with regard to health and medical care.
Regular visit by the general physician and psychiatrist.

Maintenance of individual health record.

Regular medical checkups and proper medication.

Updating of health records.

Record of menstrual cycle of the female MR students.

Assessment formats and other administration records.
2. Vocational Training
Vocational training is highly helpful to the MR adults to reach the goals of social and economical security for a peaceful and productive living. Therefore, the institute conducts a series of vocational courses that develop occupational skills in the inmates. The capacity and interest of each student is personally assessed by the staff members, academically qualified and experienced in vocational training. Based on the assessment, the skill development training is offered. Some of the vocational skills imparted to the students are as follows :
Bakery Production Unit

File Pad making

Cover Making

Phenyl Making

Computer Sambirani

Tailoring

Basket Making

Woolen Garland and Decorative jewels making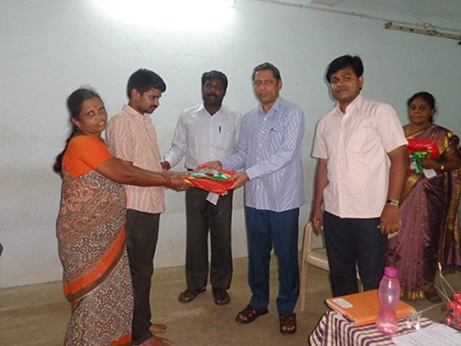 DISTRIBUTION OF UNIFORM TO DIFFERENTLY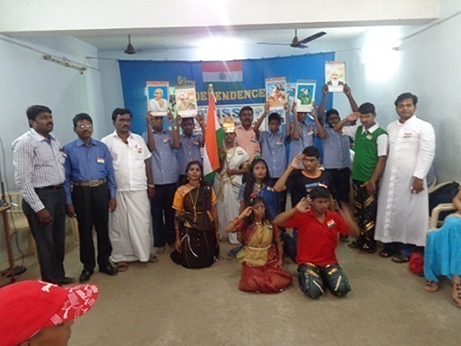 INDEPENDENCE DAY CELEBRATION ABLED ADULTS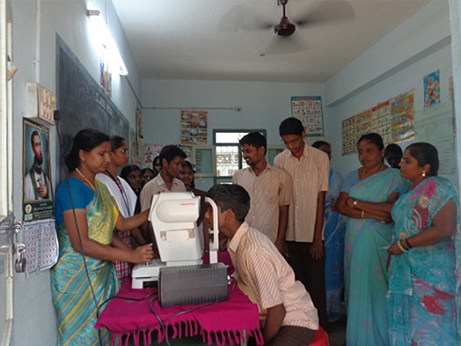 MEDICAL CAMPS FOR DIFFERENTLY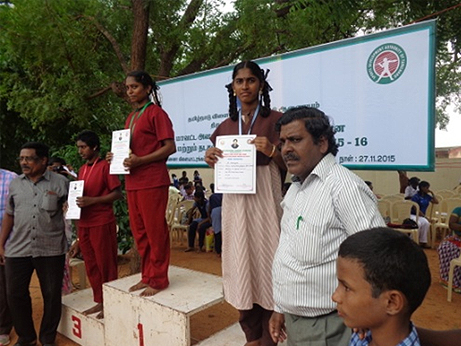 RECEIVING AWARDS AT DISTRICT SPORTS DAY ABLED STUDENTS